I hear this phrase a lot in churches:
"I just shared the Gospel with this man. He gave his life to Christ."
At the end of services, the pastor will often say to the audience:
"If anyone of you does not know Jesus, I am inviting you to come down today and give your life to Christ."
These statements are well-intentioned.
But the truth is--we do not give our lives to Christ.
We do not have a life to give.
We need life!
"And you hath he quickened, who were dead in trespasses and sins;" (Ephesians 2:1)
I get such a tingle, such a sense of joy every time I realize that He is my life, and Jesus, the Way the Truth and the Life--is committed to caring for me every step of the way.
We need to wake up every day with a sense of true joy and peace in our lives.
Why would we not? Jesus is our life! He is infusing our day with Himself!
"I am crucified with Christ: nevertheless I live; yet not I, but Christ liveth in me: and the life which I now live in the flesh I live by the faith of the Son of God, who loved me, and gave himself for me. 21I do not frustrate the grace of God: for if righteousness come by the law, then Christ is dead in vain." (Galatians 2:20-21)
"Yet I live .. yet not I."
What is growing in grace all about? It's about letting His life flow through us!
"12Wherefore, my beloved, as ye have always obeyed, not as in my presence only, but now much more in my absence, work out your own salvation with fear and trembling. 13For it is God which worketh in you both to will and to do of his good pleasure." (Philippians 2:12-13)
Fear and trembling does not mean that we should live every day with a sense of dread and foreboding, but rather excitement and great joy!
Why would we not? For He is working within us!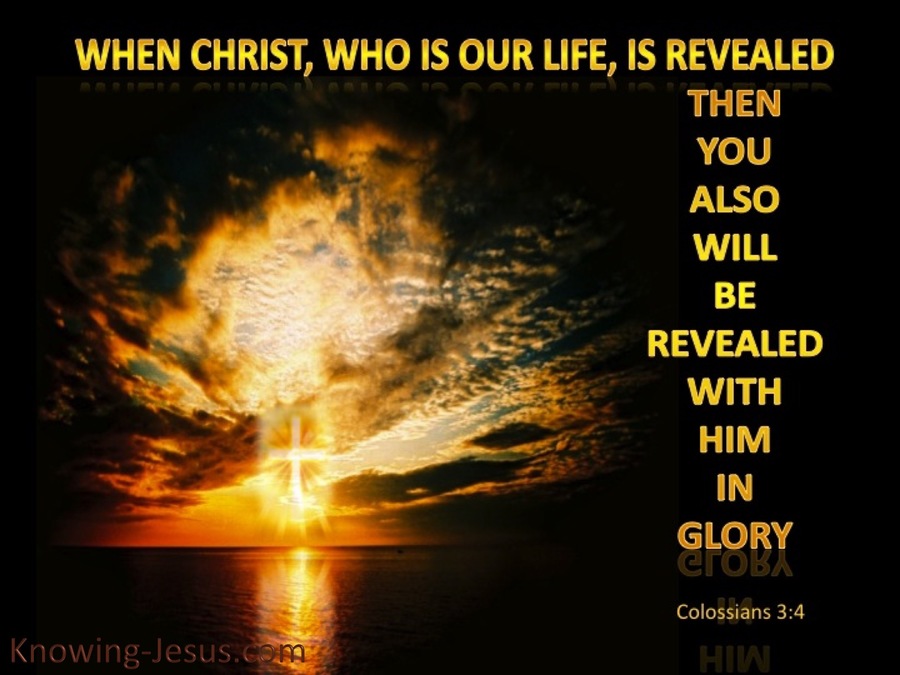 I can't express my joy about this enough. We are not called to give our lives to Christ.
We don't have any, because of sin.
We receive His Life, because we believe on His sacrifice!